As a technology-driven platform, Avazu mDSP has been dedicated to making significant progress, gained competitive advantage in precision targeting and big data algorithms for a long time, and offering excellent services to our global clients. By connecting with the largest traffic platform globally, Avazu mDSP is expecting to maximize the traffic value and explore more premium traffic.
Christmas is just around the corner, and there could not be a better time to offer our clients
cash-back promotion for supporting, trusting and accompanying us all the time.
Avazu mDSP intends to launch cash-back promotion towards four new selected traffic resources – Advangelist, Avocarrot, MGID and Pubnative, and the cash-back promotion continues for one month beginning from December 1. The rebate percentage ranges from 5% -10% based on each client's total expense during the promotion period.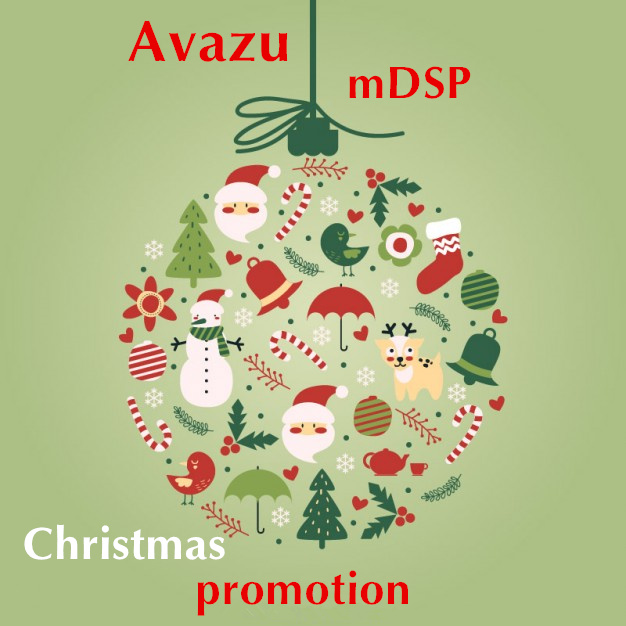 Date : December 1, 2016- December 31, 2016
Content: The cash-back promotion will take place in the whole December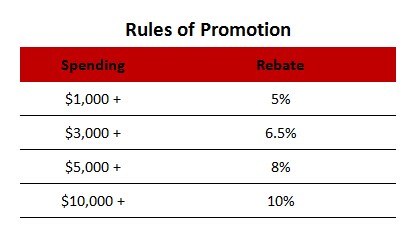 For instance, in December, Customer A spent 800 USD on Avocarrot, 1,000 USD on MGID, and 5,000 USD on Pubnative,, and then the rebate he received is: 1000+5000+800 = 6800, 6800*8% = 544 USD.
Remark: During Christmas promotion period, the rebate bonus will be based on accumulating spending, and the bonus will be added into clients' account. All final interpretation rights of the activity will be reserved by Avazu mDSP. If you need to know more, please send e-mail to mdsp-support@avazu.net or directly contact your account manager.