Avazu DSP offers top up bonus offer for all customers! Get up to $2,000 bonus on top-up your Avazu DSP account!
Applicable To: All Avazu DSP customers
Promotion Period: 1st – 14th September 2017, both days inclusive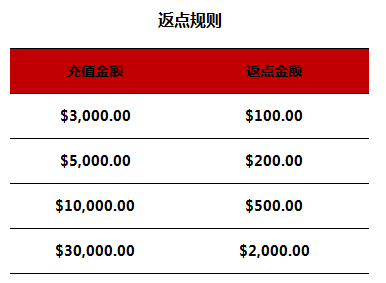 Note:
Top-up bonus is a certain amount for each top-up level, if a client top up $4000(between $3000-$5000) he will get a bonus of $100.
Customers only have one chance to get the corresponding bonus for each level of rebate rules.
Customers are not allowed to accumulate when topping up your account.
About Avazu DSP
Avazu DSP: Programmatic Advertising for Advertisers
Avazu DSP was first launched in early 2010. In 2012, Avazu stepped into mobile Internet advertising, and then Avazu DSP officially launched global mobile traffic platform in July 2014. Avazu DSP is committed to precise marketing across the globe. Within only 2 months right after it was launched, Avazu DSP helped an app realize with a full round promotion in Indian market. It brought 136 thousand downloads for the advertiser by spending only $27 thousand, while the average cost of user acquisition was as low as 2 cents, which significantly improved the marketing performance.
Latest News about Avazu DSP
1.Launched Cheetah Inbanner Video
After Cheetah Display Banner, Avazu DSP has launched Cheetah inbanner video, another form of ads. Now available in Europe, Latin America, Asia Pacific, the United States, Brazil, and India.
2.Launched Imonomy Mobile Web Traffic in America
Avazu DSP has launched WideOrbit mobile web traffic, and Imonomy mobile web traffic, favored by JS tag customers. Please contact your AM if needed top site list.
3.Appnexus banner and native traffic will be ready soon!
We are integrating with Appnexus recently, It's a well known premium traffic exchange.
You could expect to get access to it next week, please be ready to try!
4.ExoClick iframe adult banner traffic will also be able for you in early Sept. We have received lots positive  feedback on their premium adult pop traffic, if you are interested in ExoClick, don't miss the chance!